Sess DL_ATC_ID: 0
Anderson, Robert M.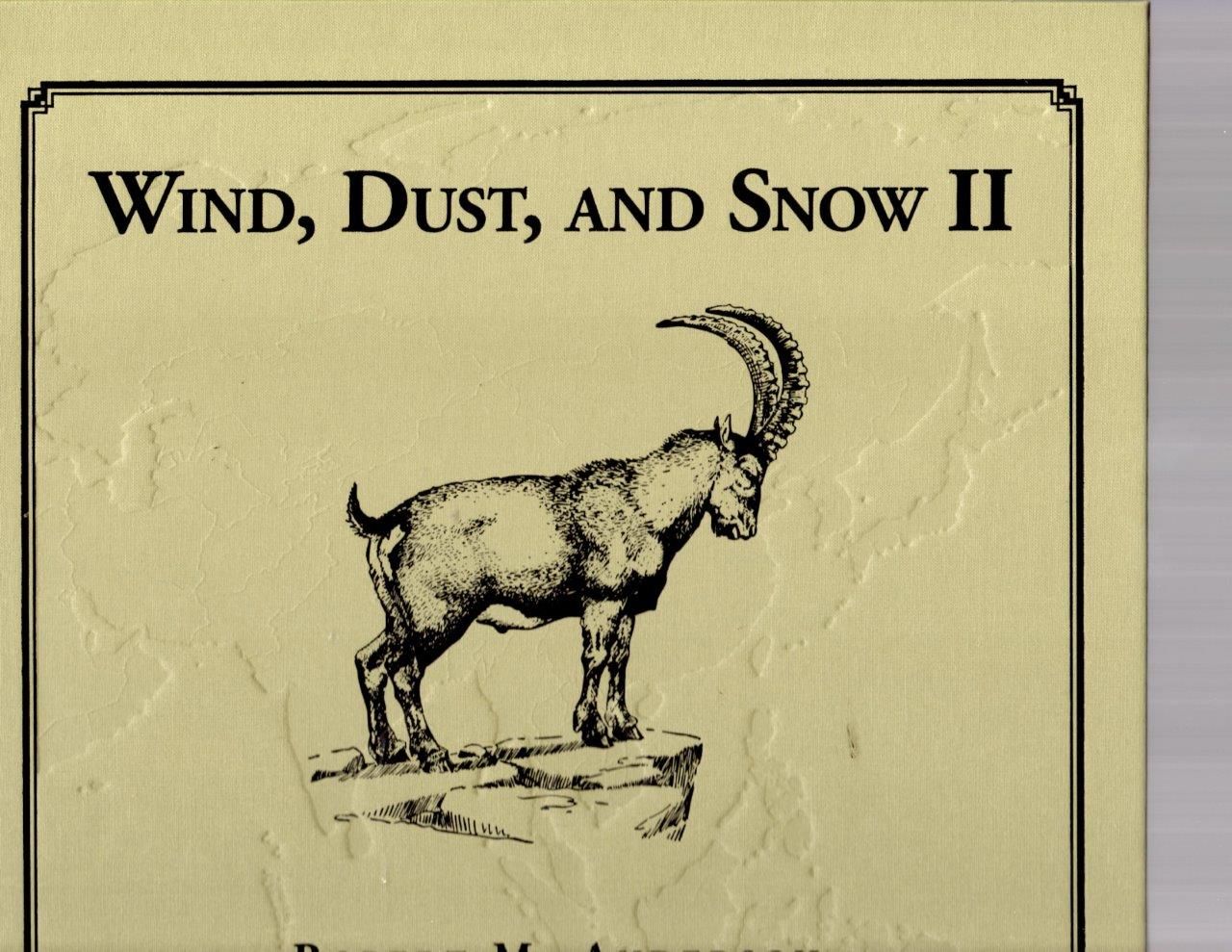 WIND, DUST AND SNOW II


"T30864" Safari Press, Long Beach, CA 2015, numbered copy of a limited edition of only 250 copies signed by the author, 283 pages, large square 4to, profusely illustrated with spectacular photos in color and B & W. Contemporary photos of great argali, urial, mouflon, blue sheep, markhor, tur and ibex will give evry mountain game hunter an elevated heart rate. Included are great modern and historical stories about unbelievable hunts. Complementing these stories are two detailed chapters on Marco Polo sheep hunting. Several individuals managed to penetrate the Pamirs immediately after World War II in search of fabled Marco Polo sheep even though most hunting for them happened decades later. Anderson takes a long look at some of the mysteries surrounding Elgin Gate's shikars to Asia and includes a chapter on Art Dubs mountain career hunting in Asia., as well as a chapter on Al Mears and his exploits.The pages of this book reveal a sheep and goat hunting paradise for those intrepid enough to scale the rooftops of the world! Slipcase and book are As New. ID#: 4183

$125.00


Currently "0" available in stock .

Barnett, Dave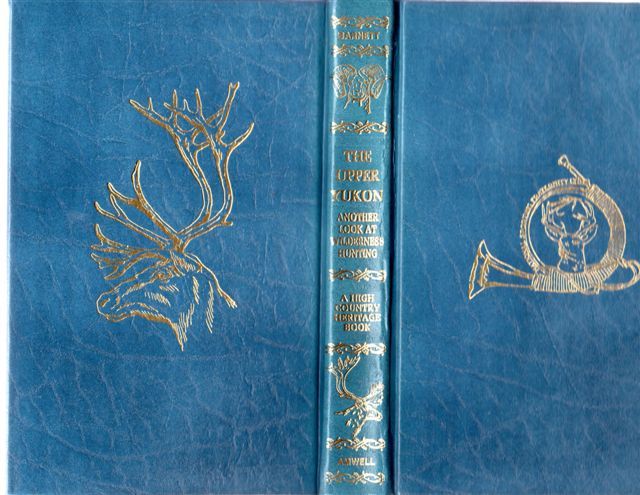 THE UPPER YUKON


"W25614" Amwell Press 1983, numbered copy of limited edition of 1000 copies, signed by the author and publisher. 196 pages. Illustrated with two special sections featuring over 120 photographs from both the author's collection and archives. Forward by John Batten. Sheep, bear and other big game - the author's experiences against a historical background excerpted from authors who explored and hunted the Upper Yukon long ago. Fine in slipcase ID#: 3128

$150.00


Currently "1" available in stock .

Boone and Crockett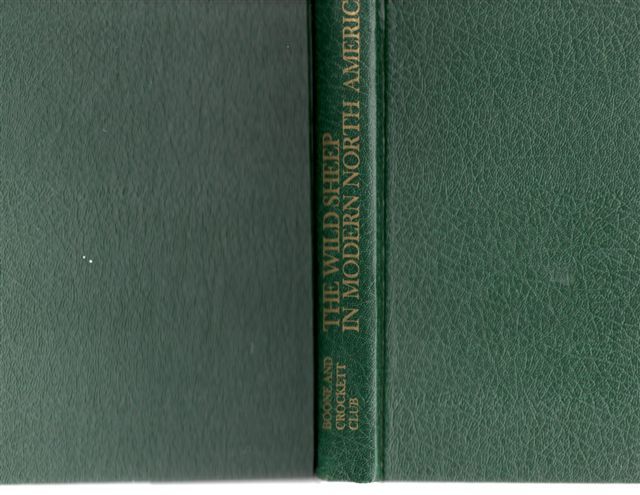 THE WILD SHEEP IN MODERN NORTH AMERICA


"PW26224" 1975. 302 pages, B & W photos, numbered copy of an edition of 100 copies, edited by James B Trefethen. Proceedings of the workshop on the management biology of North American wild sheep held at the University of Montana, June 18-20 1974. Bonded leather cover in slipcase. Fine. Scarce. ID#: 3170

$225.00


Currently "1" available in stock .

Burnham, John B.

THE RIM OF MYSTERY


"W25075" Putnam's, N.Y. 1929, 1st edition stated, 281 pages, with 60 illustrations and map intact. ""A Hunter's Wanderings in Unknown Siberian Asia."" Approved by the Boone & Crockett Club. No dust jacket Red cover is unfaded except for a spot on the lower spine. Gilt lettering on cover is intact, Lettering on the spine is dull. There are no internal marks or inscriptions. Overall, tight, clean and Very Good. ID#: 4281

$125.00


Currently "1" available in stock .

Clark, James L.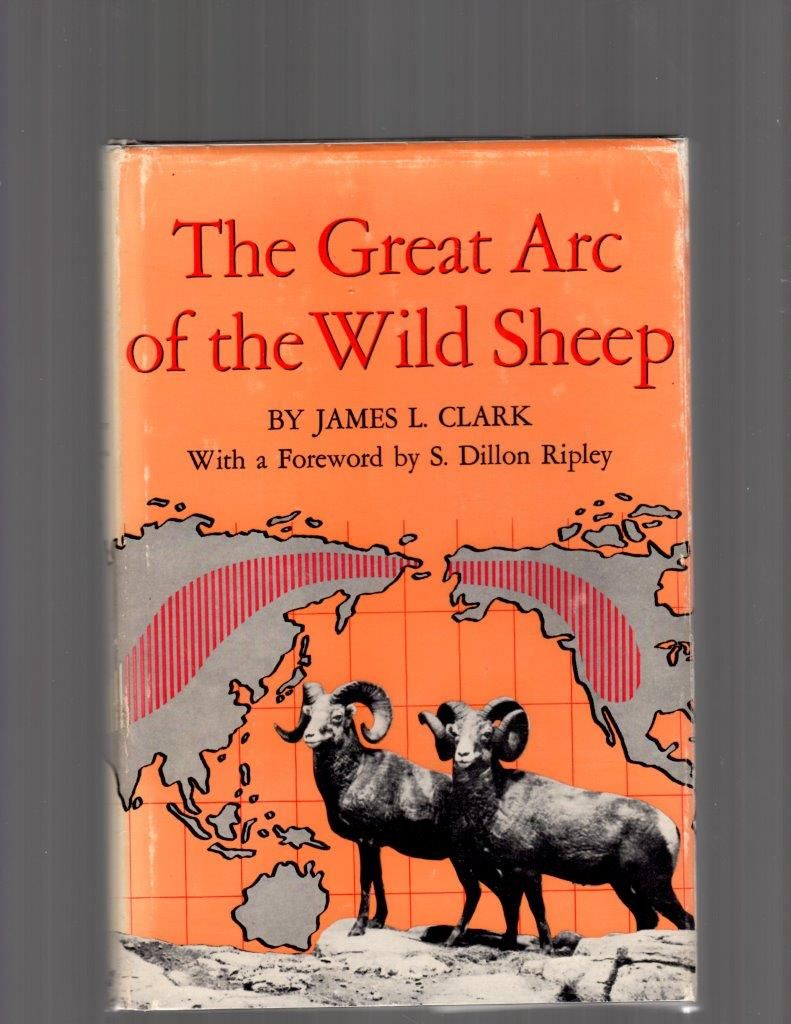 THE GREAT ARC OF THE WILD SHEEP


"T29250" University of Oklahoma Press, Norman 1967, second printing, 147 pages, profusely illustrated with B & W photographs, drawings and maps. Considered the most authoritative work ever written about the wild sheep of the world. Dust Jacket is price-clipped but otherwise complete with only moderate wear. The book itself has an inscription on the front endpaper but is otherwise tight and clean. Very Good Plus. ID#: 4352

$85.00


Currently "1" available in stock .

Czech, Ken & Valdez, Raul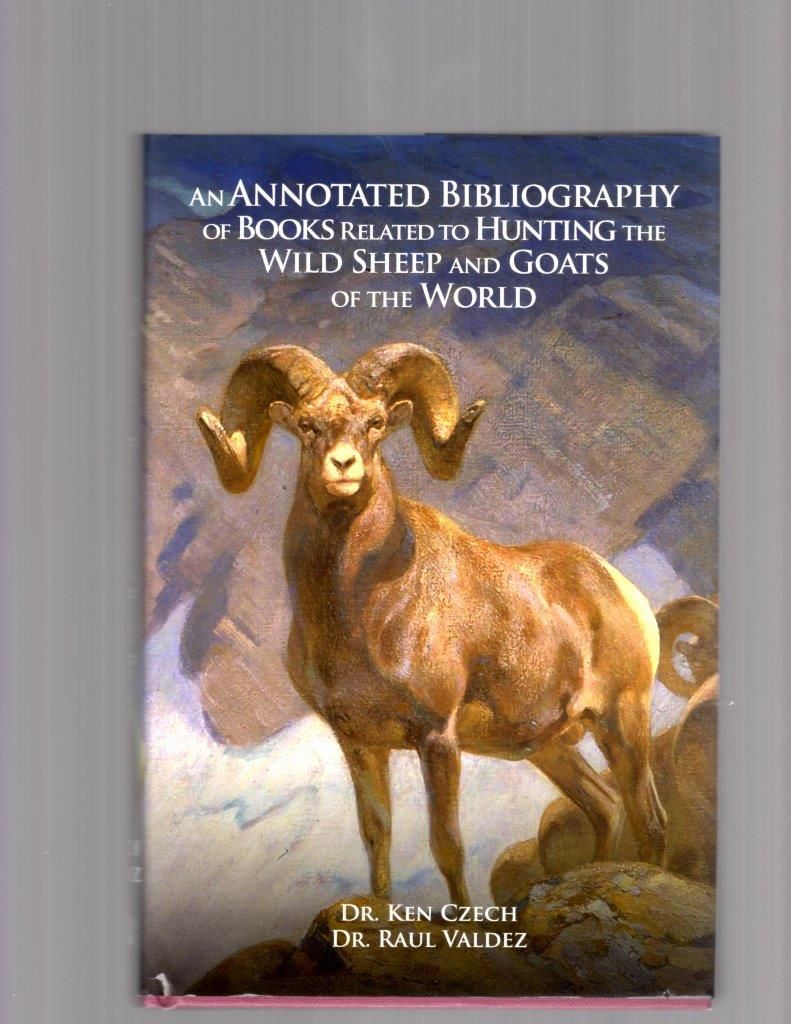 AN ANNOTATED BIBLIOGRAPHY OF BOOKS RELATED TO HUNTING THE WILD SHEEP AND GOATS OF THE WORLD


"T30865" Safari Press, Long Beach, CA 2015. first edition, 294 pages, illustrated. Nearly 800 entries accentuated with full-page color photos of some of the greatest mountain game titles of the last 160 years. Dust jacket, As New. ID#: 4184

$50.00


Currently "1" available in stock .

Demidoff, E., Prince San Donato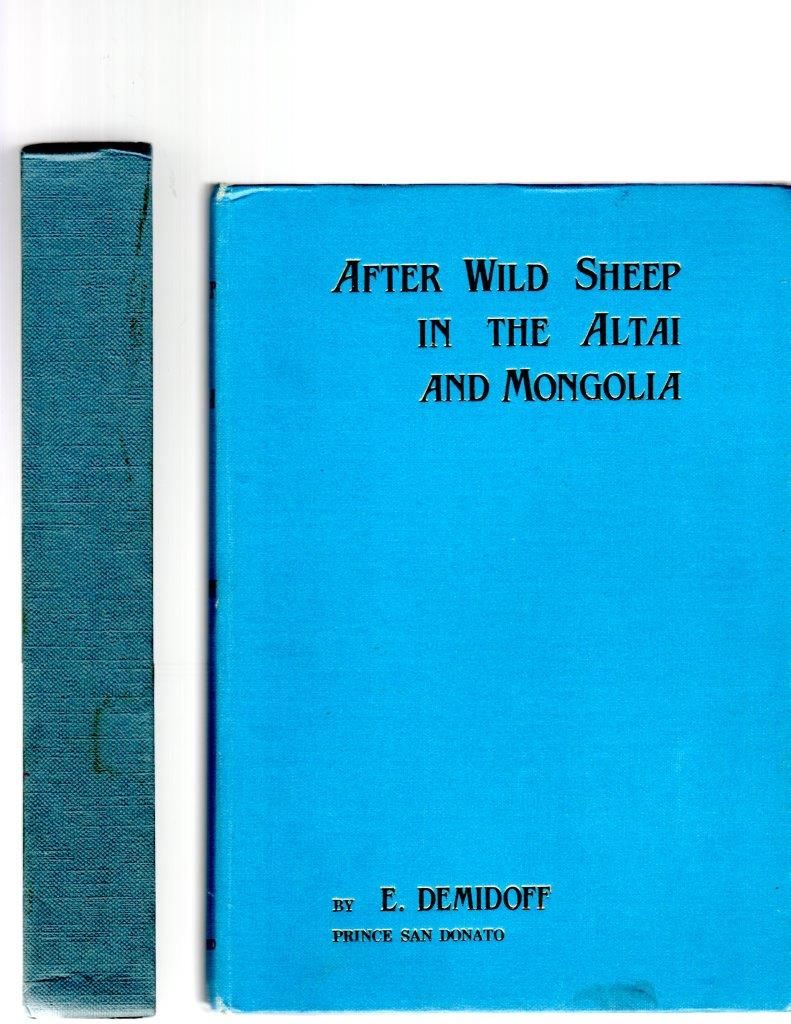 AFTER WILD SHEEP IN THE ALTAI AND MONGOLIA


"JL25082" Trophy Room Books/Rowland Ward 1983 reprint of the classic 1900 work, 324 pages plus 8 pages of ads for other books, colored frontispiece, profusely illustrated, map in rear pocket, zebra endpapers. Czech writes: ""This work represents some of the best writing on Asian sheep hunting. Demidoff and his wife, accompanied by St. George Littledale, embarked on a shooting expedition to the Altai range after viewing a number of trophies collected by Major Cumberland displayed at the taxidermy emporium of Rowland Ward. They traveled to the Ob River in Siberia, then on to the Altai. In the Tchagan-Burgaza Valley, Ovis ammon were sighted and bagged. The march continued into Mongolia, crossing the Tchagan-Kol River and into the Olonur Valley where ibex and and more Ovis ammon were collected. Riding to the Kosh-Agatch Plain, antelope were added to the bag, with additional stalks after maral and roe deer."" This is copy #130 of an edition limited to 275 copies and signed by the publishers. Slipcase, Very Fine. ID#: 4385

$175.00


Currently "1" available in stock .

Gates, Elgin T.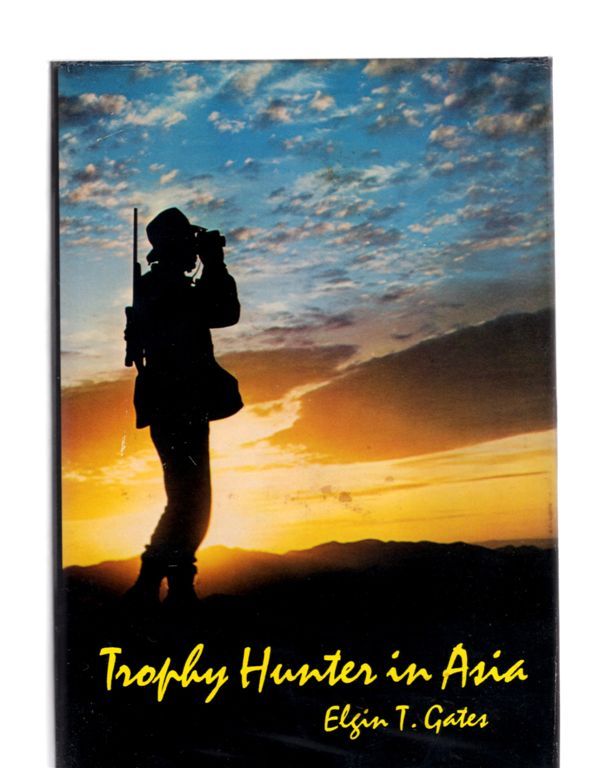 TROPHY HUNTER IN ASIA


"W27106" Charger Productions, Capistrano, CA 1982, second printing,, 4to, 272 pages, profusely illustrated with B & W photographs. Czech writes ""Gates was renowned as s modern big game hunter who traveled to numerous international venues. In this work, he describes his numerous Asian hunts with chapters on hunting tiger and panther in India's Khara Forest, ovis ammon in Mongolia, ibex in Pakistan, pasang, red sheep and urial in Iran, ovis poli in the Karakorum range, blue sheep in Ladakh, barasingh in Kashmir, and other game."" Dust jacket is not price-clipped and is complete and Near Fine. The book itself is Very Fine. ID#: 3793

$100.00


Currently "1" available in stock .

Gray, Prentiss N.

FROM THE PEACE TO THE FRASER - [Deluxe Limited edition]


"W25712" Boone and Crockett Club 1994, 360 pages, 4to, all edges gilt, profusely illustrated and with pictorial endpapers. Numbered copy of deluxe limited edition of 50 copies bound in full leather. ""Newly Discovered Hunting and Exploration Journals 1900 to 1930."" More than 160 illustrations from photos taken by Gray during his hunting and exploration travels across the American West, Canada and Alaska. Much on hunting mountain game - sheep, goats, elk and bear, and with a chapter devoted to Columbia blacktail deer. Never before published journals of the man who designed the first Boone and Crockett ""Records of North American Big Game"" in 1932. Signed by Sherman Gray, son of the author, and by the president of Boone and Crockett and the editors of the book. There is an additional page signed by all eight living presidents of the Boone and Crockett Club past and present Slipcase, Very Fine. ID#: 3126

$250.00


Currently "1" available in stock .

Jenkins, Lady (Catherine Minna)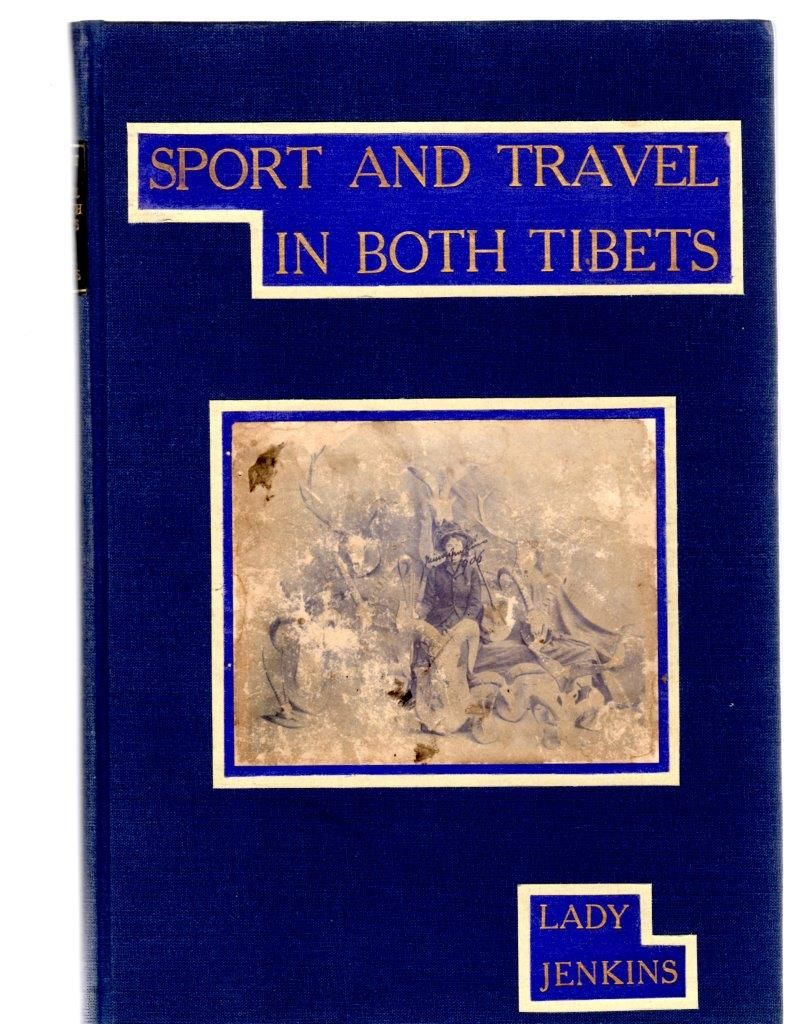 SPORT AND TRAVEL IN BOTH TIBETS


"JL28933" Blades, East & Blades, London, n.d. (1910,) first edition, 87 pages, 4to, illustrated with 25 full page reproductions of watercolor paintings in vivid color by the author, double page map of Baltistan and Little Tibet. Czech wrote ""One of the handful of Edwardian-era women who embarked on her own hunting expeditions, Lady Jenkins departed from Srinagar, traveled through Leh and Miroo and into the high country of Changchenmo. Her native shikari thought she looked like a 'town lady', horribly weak and thin,' but she steadfastly continued her journey bagging Tibetan gazelle, Ovis Ammon, and burhel. She and her guides suffered from altitude sickness, lack of food, and severe weather. The book has been rebound with the original title and photgraph (somewhat faded) of Lady Jenkins with her trophies laid on. There is one small worm hole at the top of a few of the first pages and there is minor foxing on the edges of some pages but the magnificent color plates are completely clean and intact. Scarce. A Very Good Plus copy. ID#: 4240

$300.00


Currently "1" available in stock .

Mitchell, Richard M. & Frisina, Michael R

FROM THE HIMALAYAS TO THE ROCKIES


"W30613" Safari Press, Long Beach, CA 2007, first edition. large 4to, 230 pages, profusely illustrated in color and B &W and with many maps ""Retracing the Great Arc of Wild Sheep."" The authors lay out a systematic approach to classifying the wild sheep of the New and Old Worlds. Also included are hunting stories by many famous sheep hunters. Detailed distribution maps help make this the best overview and information to date on the wild sheep that are sought after worldwide. Dust jacket, Very Fine. ID#: 3490

$50.00


Currently "1" available in stock .

Morden, William J.

ACROSS ASIA'S SNOWS AND DESERTS


"BL30684" "." "Across Asia's Snows and Deserts" "Exploration & Travel" ". Putnam's, NY 1927, first edition, 414 pages, illustrated with B & W photographs, map, pictorial endpapers. Introduction by Roy Chapman Andrews, One of the great classics on hunting Marco Polo sheep. No dust jacket. Moderate cover wear. Has previous owner small inscription and bookplate on the front endpapers. Otherwise contents are tight and clean. Very Good Plus. ID#: 4406

$150.00


Currently "1" available in stock .

Radclyffe, Captain C.R.E.

Big Game Shooting in Alaska


[W25444] Rowland Ward, London 1904, 1st edition, 292 pages, illustrated, 4to, zebra endpapers, foldig map in rear pocket A classic early work hunting sheep, bear, moose and other Alaskan big game by a prominent English sportsman. Rebound in green cloth with red spine label. Fine. ID#: 1569

$225.00


Currently "1" available in stock .

ROOSEVELT, THEODORE, JR. and KERMIT

EAST OF THE SUN AND WEST OF THE MOON


(N5795N) Scribner's, NY 1926, first edition, 284 pages, photos and maps in B & W. The classic work on hunting Marco Polo sheep. Has an original dust jacket that is not price clipped and is complete, with only a few hairline scratches. The spine is lightly darkened with lettering still distinct. The book has virtually no wear and the gilt lettering and impression on spine are bright. It appears to have not been read. Very Fine/Very Good Plus ID#: 4521

$375.00


Currently "1" available in stock .

Russ, Tony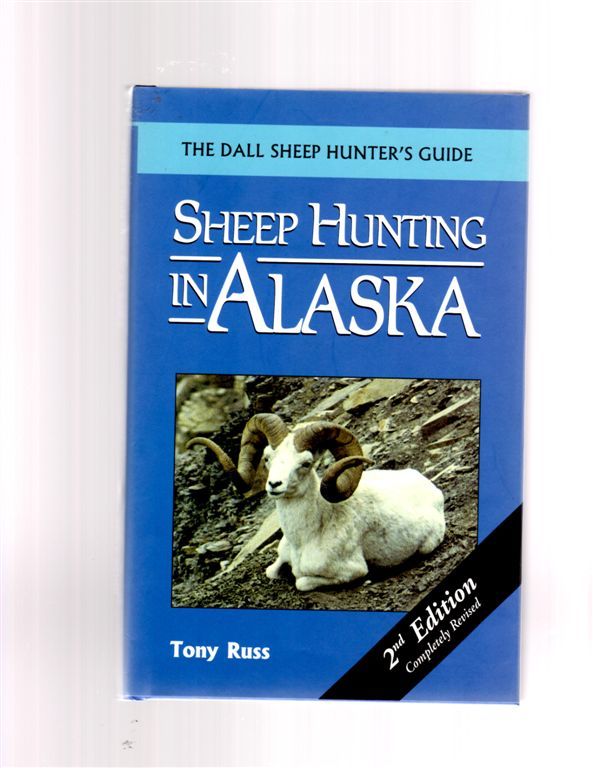 SHEEP HUNTING iN ALASKA, THE DALL SHEEP HUNTER'S GUIDE


"GM30656" Northern Publishing, Wasilla, AK, 2nd edition revised 2002, copy #93 of 1000 limited edition copies signed by the author, 253 pages, profusely illustrated with B & W photographs..Every phase of dall sheep hunting is covered, from conditioning to hunting strategies. Backpacking foods and field judging the three styles of sheep horns are examples of the specific topics presented, A comprehensive guide. Dust jacket, Very Fine. ID#: 3550

$85.00


Currently "1" available in stock .